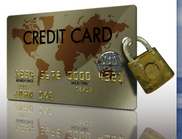 According to an article at WomensENews.org, advocates for women's financial security say that the new financial overhaul legislation passed last month did nothing to reform a 2005 bankruptcy law they say benefits credit card companies and harms single mothers.
The advocates say that most divorced men who file Chapter 13 bankruptcy are required to repay a portion of their credit card debt, and that this debt is usually prioritized over payments for child support and alimony.
The article said that many divorced women find themselves competing with credit card companies for support payments, and that since those companies have many more collection resources, women often lose.
However, while this may happen, it is not supposed to happen. In fact, under current bankruptcy law, the nonpaying spouse is first in line of any creditors, meaning both alimony and child support payments take precedence over satisfying credit card or other debt. The bankruptcy trustee oversees the payments, not the paying spouse – and the trustee must keep the nonpaying spouse informed of the bankruptcy proceedings.
If your ex has filed for bankruptcy and is in arrears on support payments, that bankruptcy filing will not eliminate the obligation to pay. For back support, you will need to file a proof of claim with the bankruptcy court. Your Florida divorce lawyer can provide you with all the information you need about how bankruptcy affects divorce and support payments.