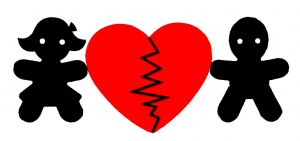 News of the World, a British tabloid, recently ran a front page story purporting to describe all the details of Brad Pitt and Angelina Jolie's divorce, including financial and child custody negotiations. The problem is that the Hollywood power couple claims they are not splitting up, and they have filed suit against the paper for making "false and intrusive allegations" about their relationship.
The LA divorce attorney reported by the News of the World to be involved in drawing up separation papers for the couple has made a statement denying any contact with the family by herself or any member of her firm.
According to lawyers for the family, News of the World has refused to retract their story or apologize for their content. Further, the stories have been widely republished, using the original story as source material. The paper has declined to comment about the lawsuit.
Since the rumor has started about the impending divorce, Jolie and Pitt were seen together with their son Maddox in Miami, Florida at the Super Bowl. Read more details about the lawsuit over phony divorce reports at BRAD PITT AND ANGELINA JOLIE TAKE LEGAL ACTION OVER SPLIT CLAIM.
If you are considering divorce, please contact our Jacksonville, Florida law firm for legal counsel.