Written by: Lenorae C. Atter, Attorney
Wood, Atter & Wolf, P.A.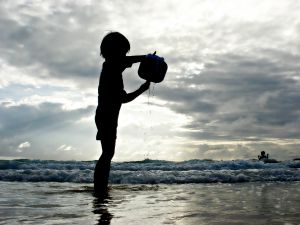 In Florida, Time-Sharing Plans have replaced the normal visitation schedules previously enforced by the courts. A Time-Sharing Plan is used in Florida divorce and paternity cases in order to assist the parents in scheduling visitation with their children. Visitation schedules, in the past, often provided for visits at times that were not practical for the children or parents. The idea of a Time-Sharing plan assists the parties in keeping the children first in developing the schedule.
In order to prepare a Time-Sharing Plan, often parents use the children's school, events, sports and camping calendars to assist in an accurate schedule throughout the year. Instead of simply saying each parent will have every-other-weekend and half the summer, it actually allows the parties to establish a schedule that can be used year round. In addition, it allows the party that does not have the majority of the time with the children, to spend more time with the kids as it fits into their schedules.
Developing a useable Time-Sharing Plan can be challenging and negotiating is often necessary to reach the best outcome. Understanding your options and knowing there are tools to accomplish a goal of proper visitation time with your children is helpful in reaching the best outcome. The challenge may best be met with the assistance of a lawyer who is experienced in handling such issues because s/he may be able to guide you along the way.