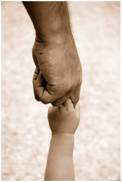 Alex Sink is the chief financial officer of Florida, and considered the leading democratic candidate for governor of the state. She recently addressed 300 attendees at a gay rights group fundraising dinner, telling them that she believed homosexuals should be legally allowed to adopt children, as long as it is in the child's best interest. She said that judges should determine what is in a child's best interest on a case by case basis. Florida is currently the only state to explicitly ban homosexuals from adopting.
Ms. Sink's opponent, Republican Bill McCollum, has said he would defend Florida's ban on gay adoption. The debate comes at a time when a state appeals court is considering the case of a gay man in North Miami who wants to adopt his two foster children. The race between McCollum and Ms. Sink is considered close. Find out more about how gay issues are affecting the race at Sink backs adoption by gays, lesbians.
Any adoption will require legal pleadings, documents and proper notice. The adoption of a child is an important decision that should be handled with the services of a family law attorney to make sure procedures are followed correctly. If you are considering adoption, please contact our firm for expert legal support.