Written By: Lenorae C. Atter, Attorney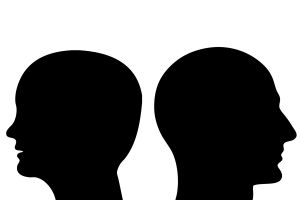 In Florida divorce, paternity, modification or other family law cases involving children, if the parents cannot agree on a parenting and time-sharing plan, then the Court may order a social investigation per Florida Statute 61.20.
A social investigation can be a helpful tool in deciding where the children will reside the majority of the time. When the court orders a social investigation, then the court may appoint the individual handling the investigation by the court's own preference or by agreement of the parties. When the investigation is ordered by the court, the investigator is required to be a qualified staff of the court; an agency that works in child placement and licensed under Florida Statute 409.175; a licensed psychologist; or a licensed clinical social worker, marriage and family counselor, or mental health therapist.
Once the investigator is appointed, the parties and children will attend sessions with the individual and a final report with recommendations for a parenting and time-sharing plan will be provided to the parties and to the court. While the investigation is helpful and often relied upon, it is not a final statement of what will be ordered by the court. The parties can still discuss the parenting and time-sharing plan and may agree on terms that were not necessarily recommended in the report. The court may also review the report and deviate from the recommendations if the parties are still not able to reach an agreement. What the report does provide is a detailed analysis of the situation so that the court can ultimately rule in the best interest of the children, which is the standard in Florida for determining issues involving children.
When dealing with a divorce, paternity action or modification of time-sharing, often emotions can run high for both parties. A social investigation provides an opportunity for a third party to give an evaluation of the parties and the children and the report can often provide a guideline by which to use. If you are going through such a situation, it is good to seek the assistance of an attorney that can walk you through the process. Often, a qualified lawyer can explain the above information more fully with a light towards the facts in your case.