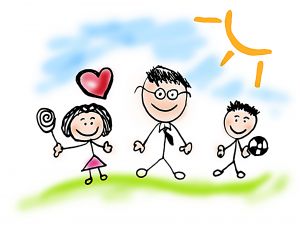 In recent years, the rules and laws regarding paternity actions in Florida have changed. Paternity cases generally establishes a father's parental rights to a child in Florida; however, if the paternity case is brought by the Florida Department of Revenue those rights are limited to, basically, paying child support. In prior years, fathers were able to file a counter-petition in the Department of Revenue case and request time-sharing/visitation and even custody, and request to have parental rights shared by the mother and father to make decisions regarding the child's life. Filing a counter-petition basically saved the father money because the filing fee is less and it consolidated the cases into one so as not to have to attend multiple hearings on the same issue. Recently, the ability to file a counter-petition in a Florida Department of Revenue case against a putative father was banned. So, how do you establish your parental rights when the State of Florida is only filing an action to establish your child support obligation?
To give some background, signing a birth certificate as the "father," does not automatically give that person parental rights to the child, if the mother and father are not married when the child is born. Signing a birth certificate gives the presumption that the person that signed is, in fact, the father. However, the rights to the child have to be established by a court. If the father does not do that, and later the mother files for any type of government assistance, then the State of Florida may file an action to establish paternity and child support for the benefit of the child.
The State of Florida's interest in filing an action to establish paternity is based on a financial need of the State and not public policy for children to have a father. If a mother is requesting government assistance, like Medicaid for the child, then the State has a right to look at whether another person has a financial obligation to the child and possibly has an ability to provide health insurance for the child. Therefore, the State will request that the mother give a list of all possible fathers of the child. After that application is completed, the State of Florida on behalf of itself and the mother, will file a paternity action against the possible fathers. A DNA test will then be requested to establish the biological father. The case will then move forward with regards to that one individual and the State will only request child support be established.